10 years ago, an idea was born into a mind. The seed of that idea was planted in the soil which grew up to be so big, that it bears the fruit of Team Red Baron's legacy. With over 150 members throughout its history, 10 vehicles, 15 plus participations, and over 50 awards, we have been one of the most successful student motorsport teams from India in the last decade. But it's time for something new and something even more exciting. I call it the beginning of a new era.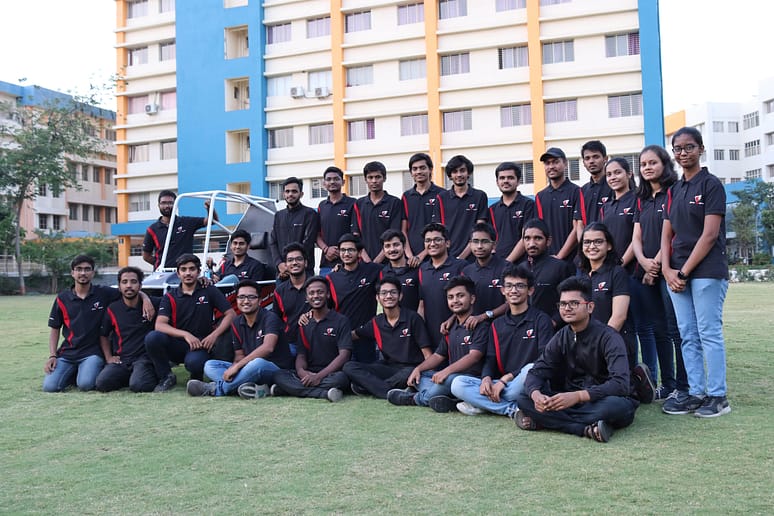 From the pioneer, Albatros 1.0 to the toughest Albatros XR, the team has developed 10 marvelous combustion vehicles. A team ever ready to take up any challenge, this year is ready to take the challenge of sustaining an electric All-Terrain vehicle on roughest and toughest terrains. From this season, i.e. 2022-23 the team will be participating in SAE INDIA's eBAJA. 30 brave sailors have set on the journey ready to overcome all storms and thunder. One of the major challenges this year is to develop an electric powertrain for the first time.
Challenges are going to be a major part of our journey but we are ready to face anything and everything to reach our goals. After all, we are 'Inspired to build and determined to win.'
Follow us on our social media handles and be part of our new journey.
Shriya Varute                                                                                                                                                    Managing Director